Mortgage Option
Mortgage Eligibilty

Calculator
Quickly calculate Monthly Mortgage
Calculate Eligibility
Mortgage Payment Calculator

Mortgage Amortization

Eligibilty
Find out monthly and annual payments
Calculate Eligibility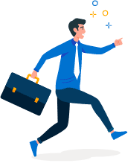 Land Transfer Tax

Eligibilty
Quickly calculate land transfer tax
Calculate Eligibility
Land Transfer Tax Calculator

What Is A Second Mortgage?
Second Mortgages are basically an additional source of financing when an existing primary mortgage is in effect. The second mortgage can help the borrower fund their significant expenses such as college tuition fees, a new vehicle, or even paying off the first mortgage. Additional home financing can be a bit of a hassle, though. Firstly, the rates will be slightly higher than a first mortgage. Moreover, the amount receivable is less than the first mortgage. Lastly, there needs to be significant home equity owned if the borrower needs a huge amount of cash. A second mortgage can be borrowed in the form of a home equity line of credit or a regular home equity mortgage.
How does a Second Mortgage Work?
Second Mortgages are borrowed when the first mortgage is still outstanding to be paid. When the borrower takes their first mortgage to finance their new house, they make the monthly recurring payments, and when nearing the end of the amortisation period, they may own a significant portion of their house. This is called home equity. Home equity is the difference between the market value of the house and the amount of mortgage paid off to the lender. The borrower, when owning enough equity, can use the same as collateral to fund an additional second mortgage to cover various expenses of theirs. The amount is paid in a lump sum and usually is required to be paid back within a speculated time frame. Moreover, the interest rates are held higher than the first mortgage.
How Much Can You Borrow Through A Second Mortgage?
The amount that can be borrowed through a second mortgage depends on a few factors such as the equity owned by the borrower, the amount paid off for the first mortgage, the house valuation at the time of applying for the second mortgage, and so on. In best-case scenarios, borrowers can receive up to 85 % of the home valuation amount. This amount will have deductions based on the first mortgage outstanding debt.
Second Mortgage Rates in Canada
The general understanding is that second mortgage rates cost a bit higher than regular mortgages. This is because second mortgages are taken up for short terms and assist with instant financing while the borrower is still paying off their primary mortgage. Borrowers have the option to consider a home equity line of credit or a home equity mortgage. Either way, the amount can be used for various purposes. The interest rates of these special second mortgages also vary. For example, the home equity line of credit or HELOC costs around 4 % to 5 % interest rate, whereas the home equity mortgage will cost the borrower an interest rate of 3 % to 6 %. The borrower also has the provision to avail of a Loan to Value ratio of up to 80 %.
What Can You Use A Second Mortgage For?
A second mortgage can be used to meet various financial expenses. The second mortgage allows one to use home equity and get instant cash out. This can serve various purposes such as college tuition fees, a new vehicle purchase, paying off the existing mortgage, home renovation, financing a new house, paying medical bills, and so on. These benefits can be achieved with a second mortgage scheme with a certain processing fee and a slightly higher interest rate. Moreover, a second mortgage can also be instrumental in increasing the value of your house by helping you maintain your home equity.
Pros and Cons of Borrowing Mortgage against Home
Borrowing a mortgage against a home begs a few questions, such as whether your house has enough equity in your name, whether you have paid through your first mortgage, are you considering putting your home on the line to meet petty goals such as purchasing a vehicle, etc. There are some benefits and cons involved with borrowing a mortgage against a house. Since a home value is huge, the chances of getting a big mortgage amount are merely inferential. However, the larger the amount, the larger the risk of facing a foreclosure. There are two kinds of second mortgages, and they have their unique pros and cons.
In the case of a Home Equity Line of Credit, borrowers can borrow the money anytime and pay it back anytime. They are given at comparatively lower interest rates than the home equity mortgages. The loan amount can be kept for a long duration of tenures. However, a good credit score is a must. The maximum Loan to Value ratio will be 80%.
In the case of a Home Equity Mortgage, customers only have the provision to take out a one-time lump sum amount that needs to be paid back in a specified time frame. The interest rates are comparatively higher than their counterparts and are borrowed for shorter terms. Furthermore, unlike the HELOC system, credit history is not a significant factor. A customer with a bad credit history can also possibly get a Home Equity Loan. Moreover, the maximum Loan to Value ratio can exceed 95%.
FAQ's
Ans - A second mortgage can be availed irrespective of the goal. You can even finance a new house for that matter. However the thing that needs to be kept in mind is that a second mortgage does not provide that much credit. They are usually given after a deduction of existing mortgage debt. Moreover good equity control may also get you enough funding to invest in a new house.
Ans - To apply for a home equity line of credit or HELOC. One would require a minimum credit score of 650 or more. On the other hand there are no such credit score parameters for a home equity loan and usually it is easier to get financed.
Ans - One can indeed get a second mortgage if they have a bad credit score. The home equity loan is sanctioned for short terms at a slightly higher interest rate and is given to a person with a bad credit score also.
Ans - The best way to stop a second mortgage foreclosure is to pay off the mortgage amount as early as possible. Make timely payments to ensure a stable track of repayment. Moreover it is not often the case that lenders thrust a foreclosure on the customer. There are provisions to get a refinancing. You can also consider a different lender. Lastly if things are a bit haywire consider legal proceedings.