Want to buy a house but don't have enough money saved for a down payment or don't think you'll be approved for a mortgage? When trying to buy a home, there may be several factors that act as a roadblock. However, there is an alternative, which is the rent-to-own homes program. This program acts as the initial step on the ladder to owning a home. It allows you to become a homeowner even if you don't have sufficient funds. One may be able to pay a monthly charge that will be used for both rent and down payment. This is a fast track to owning your dream home and no other deal can be better than this.
Canadian REITs participate in income-producing estates, including office buildings, hotels and shopping complexes. Notably, most investors find it difficult to access this market segment via direct property ownership. Furthermore, a REIT eliminates the costs and risks associated with possessing an investment property.
For those who are unsure of how to proceed or who to contact while looking to purchase their own house, it may be a roller coaster journey. However, moving into a property that one can buy in their name is entirely doable. To make this rigmarole a layman's walk, we have curated this rent-to-own homes guide that will act as a pathfinder in your entire rent-to-own journey.
Mortgage Calculators
Mortgage Eligibilty

Calculator
Quickly calculate Monthly Mortgage
Calculate Eligibility
Mortgage Payment Calculator

Mortgage Amortization

Eligibilty
Find out monthly and annual payments
Calculate Eligibility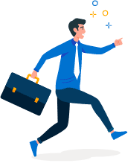 Land Transfer Tax

Eligibilty
Quickly calculate land transfer tax
Calculate Eligibility
Land Transfer Tax Calculator

What is Rent-to-Own?
The process in which you decide to sign a rent-to-own agreement with the landlord or a firm specialising in rent-to-own services is termed a rent-to-own program. A rent-to-own home agreement allows the renter to become the sole owner of the property in the near future. Initially, you will be paying rentals along with the specified amount to the landlord or the rent-to-own firm. This amount will move towards the down payment on the purchase of the house.This is referred to as a "rent credit."
By counting on such payments, you unlock the option of purchasing the property anytime across the lease or once it ends. The plus point of such a program is you are not bound to purchase the property. This period can be anywhere between one year to five years. If you think about dropping the idea of purchasing the house, you will have to bear the loss of accrued rent credit.
In addition, the landlord becomes obligated to sell the home to you if you sign a rent-to-own arrangement. During the optional lease period (option period), your landlord is not allowed to sell the property to someone else.
Note: Option period denotes the time in which the renter has the option of purchasing the rented house.
How Does Rent-to-Own Work?
A rental agreement along with a rent-to-own clause are key essentials for renting out a house with the purchase purpose. The rent-to-own arrangement is quite distinct from traditional rental agreements. They come with two alternatives, a lease-option deal or a lease-purchase agreement.
Lease-Option Agreement
A lease-option Agreement is usually known as an option to purchase agreement. In this arrangement, you get the option of purchasing the property in the upcoming time. However, you are not bounded to do so. In simple words, you get the option of quitting the lease agreement early without incurring additional charges.
Lease-Purchase Agreement
As per the lease-purchase agreement, a renter can purchase the rented property as soon as the lease term ends. Penalties may apply if you fail to acquire the property. For instance, if you are unable to secure a mortgage or if you change your mind.
Regardless of the choice you make i.e. underwriting a lease option or counting on a lease-purchase arrangement, a small chunk of the monthly rental is stockpiled and eventually applies to the house's principal.This amount is called rent credit. If you don't purchase the said property, you'll lose the rent credits you've already paid. Additionally, the agreement includes stipulations such as the home's purchasing price.
Why Choose Rent-to-Own?
Rent-to-own homes are a fantastic option for renters who are specifically looking forward to saving money for a down payment on a home but at the same time don't want the rentals to go to waste. Possibilities are the renter can't afford a home right now, but expects to be able to afford one after a few years of saving. It could also be due to their bad credit score or low income, which makes them more likely to be turned down for a mortgage.
Rent-to-own homes allow renters to save money in two ways: directly via rent credits that will accumulate towards the home purchase, and indirectly through prolonged tenure. Making on-time rental payments can be helpful for renters in improving credit scores, allowing them to obtain the required credit score for a mortgage. This will further result in the improved chances of getting seamless mortgage approval along with access to better mortgage rates. You can also pin your hopes on the rent vs. buy calculator to determine which option fits better in your budget.
Contrary to buying a house outright, rent-to-own homes have some limitations. Because the property is still held by the landlord, you must abide by the rules and restrictions set by the landlord. Violations of the lease, including owning pets even after denial from the landlord, may result in the cancellation of your right associated with the purchase agreement, resulting in the loss of your paid option fee along with the rent credits deposit.
Down Payments for Rent-to-Own
While a rent-to-own house program can assist home buyers who do not have a large down payment set aside, it does not eliminate the requirement for a down payment. Rent-to-own properties with no down payment are uncommon, but some ventures do offer alternatives for the ease of renters. One such organisation is GVC Property Solutions in Vancouver. It offers rent-to-own homes without any down payment. Instead of making a large upfront payment, you can count on paying the down payment in instalments throughout your rent-to-own agreement.
Before you begin with house rentals, most rent-to-own organisations in Canada need a down deposit. The amount is generally lesser than the insured mortgage's minimum down payment, but can still make you pay thousands of dollars. The down payment made at the former stage, also known as the initial option fee or sometimes initial option consideration, is a term used to describe the initial down payment. It is utilised by the tenant to acquire the option that allows them to buy the house later.
For example, a Winnipeg-based rent-to-own venture, MB Rent-2-Own, asks only a 2.5 percent initial down payment. The major aim during the rent-to-own period is to save enough funds that can cater to the requirement of a 7% down payment for a house purchase. This amount will be enough to qualify for a CMHC-insured mortgage with a 5% down payment and around 2% in closing expenses. Instead of requiring 5% upfront, this rent-to-own organisation just asks for 2.5 percent upfront, allowing you to save funds for the down payment over time.
Additionally, you can't escape from the fact that not all rent-to-own organisations accept a little down payment at first. These programs are said to be more suitable for home purchasers who have adequate savings but lack in terms of credibility to qualify for a mortgage. Such individuals may have a tarnished credit score or a spotty work history that they wish to repair, but they also want to buy a house right away.
The first down payment for well-known rent-to-own organisations is greater. For instance, Fraser Valley Rent 2 Own, a British Columbia-based rent-to-own homes company, typically requires a 5% down payment, but it can be as little as 3.5 percent if the purchaser has a decent credit score. A ten percent initial down payment is required by Canadian Property Solutions.
How to Find Rent-To-Own Properties?
While you may be able to arrange a rent-to-own agreement for currently rented houses, further you can also count on rent-to-own homes that are currently available for sale in the market. A homeowner considering selling their property may be interested in a rent-to-own choice since it allows them to receive rental income or lock in a better home selling price.
You can select any house on the market that is available with the rent-to-own option with the help of rent-to-own organisations. These rent-to-own organisations will set a ceiling on the home price along with the down payment you can afford. You can then choose a home within those parameters that the organisation will purchase and rent-to-own to you.
If you work with a local rent-to-own company, you may be able to buy property in any place the organisation allows. They may also have their own library of listings, indicating that these are houses owned by their investors and may require a lower down payment or have lower fees.
The majority of local rent-to-own companies are limited to a specific city or Canadian province. A search for "rent-to-own homes near me," for example, will provide appropriate results from a local rent-to-own home firm. You aren't limited to rent-to-own properties in your neighbourhood, though, you can explore as per your choice. National rent-to-own companies can be found all across the country.
How to Purchase a Rent-to-Own Home?
While a rent-to-own agreement offers you the option of buying the house, it does not ensure that you will purchase the home for sure. The rent credits that the renter receives will almost certainly not cover the entire cost of the residence. To buy the house, you will have to secure a mortgage and be able to repay it. If you don't get a mortgage across the option term, you'll forfeit your option money as well as your rent credits.
Lease-option contracts, often known as rent-to-own agreements, offer you the choice but not the responsibility to buy the property. You may be legally forced to acquire the home, depending on the terms and conditions mentioned in your contract. You must purchase the rental property under a lease-purchase deal or lease-purchase agreement. If you are unable to acquire the home, such as if you have been denied a mortgage, you may face legal complications.
Income Requirement to Secure Rent-to-Own Homes
Rent-to-own providers will set a minimum income requirement based on the individual's mortgage affordability. The more money you earn, the more money you can borrow with a mortgage to transfer the rental house to your name. Clover Properties, an Ontario-based rent-to-own firm, has a $50,000 minimum income requirement. On the other hand, Pumpkin Homes, a rent-to-own homes venture in Barrie, Ontario, requires a household income of $75,000 and two years of work experience.
To qualify for a rent-to-own scheme, you must be employed, or your spouse/ partner must be working. You will most likely be approved if you have a stable employment history and can demonstrate that you can afford your monthly rent-to-own payments with utmost ease. You just need to convince the lender that you are credible enough to repay the borrowed amount.
If you decide not to proceed with the property purchase, you will forfeit the option fee together with the rent credits you have accrued up to this point. You will just move out of the home as you would when a regular lease agreement finishes.
Rent-to-Own Home Maintenance
When you rent a property, your landlord is usually responsible for its upkeep and repairs. However, depending on your contract, your responsibilities may differ. While you may be responsible for lawn mowing or snow removal while renting, you may not be accountable for tasks such as a damaged roof. You could even be held liable for all repair costs.
Some rent-to-own organisations describe this as handling the property as if it were your own. Because the tenant will eventually buy the house in the near future, they may as well pay for its upkeep and overall maintenance. Certain acts, such as upgrading the residence, and re-painting the house walls, may be prohibited. If you want to make changes or some sort of alterations to the rented home before final purchase, you'll need approval from the rent-to-own firm.
What else is a rent-to-owner liable for besides the house maintenance and repairs? You will be accountable for usual homeownership costs, which are also charges for renters. This covers everything from electricity to water to gas, as well as phone bills, internet connectivity and renter's insurance.
So, what exactly is the company's responsibility? The rent-to-own corporation is responsible for all property costs, including the mortgage, associated taxes, and homeowner's insurance.
Rent-to-Own Home Process
Before getting into the process of the rent-to-own home, you must get familiar with the nuts and bolts of the program. Here's what you should expect from a rent-to-own plan.
Things you need to submit to the rent-to-own firm:
In general, a rent-to-own company that asks for documented proofs for authentication purposes:
Statements that provide a clear idea of the regular income source.
Proof depicting your permanent address.
Certain companies ask for references.
Things the rent-to-own company will provide you:
Rent-to-own plans may be subject to special disclosure rules in your province/ territory. Get in touch with the consumer affairs agency for a complete list of disclosures associated with your province.
Making Your Payments
The renter will have to agree to make smooth-running rental payments with a rent-to-own arrangement. Your recurring payments may be made online, through the bank, or in cash.
Setup
Certain rent-to-own firms include delivery costs along with the setup costs in the rent-to-own plan pricing. If you decide not to purchase the rented home you will have to bear associated costs. Thus, it is recommended to go through the rent-to-own agreement's terms and conditions.
Example of the Rent-to-Own Home Process
Consider that you have located a home on the market for $500,000 and you are willing to purchase it, but you were turned down for a mortgage by a bank. You still want to buy the house, so you sign a rent-to-own deal with a company that specialises in this type of transaction.
The rent-to-own company provides you with two agreements: (a) a three-year lease agreement and (b) a lease-option agreement that establishes a home price together with the rent credit rate.
The RTO company charges a two percent option fee, which is termed as an initial upfront deposit. This will set you back $10,000.
You make the decision to lock in the home's purchasing price. Because the rent-to-own home company thinks that home prices will rise in the future, an addition of 3 percent will be made on an annual basis to the current home price. The set arrangement will result in making the home price $546,363 i.e. $500,000 x 1.03 x 1.03 x 1.03.
Because the minimum down payment for a mortgage in Canada is 5%, the buyer will have to put down at least $27,318 i.e.e $546,363 * 5%. In addition, the option fee deposit of $10,000 will be applied, making you pay another $17,318 i.e. $27,318 - $10,000. This amount will be paid after three years.
This $17,318 will be paid out in rent credits over the course of three years, averaging $481 every month. This is deducted from your rent.
You can expect your monthly payments to clock somewhere around $1,981 i.e. $1,500 + $481, specifically if the market price of your home has a rental cost of $1,500 per month.
Rent to Own Agreements
Many agreed-upon clauses will be included in a rent-to-own agreement form. Your responsibilities will also be outlined in the agreement. At the very least, a typical rent-to-own agreement will include the depicted pointers:
Property description including location.
Rental information including monthly payments together with the total amount that is supposed to pay as rent throughout the contract term.
Who will be responsible for specifics, for instance, the person supposed to pay utility bills, tax associated with the property, maintenance costs and repairs.
Important dates, such as the deadline for exercising the client's right to purchase the home from the rent-to-own organisation.
The initial upfront amount that the purchaser is liable to pay or option consideration/advance fee.
The total amount that is to be paid as home price, together with the rental credits.
Rent-to-Own Homes in Canada
Rent-to-own properties can be found all over Canada, with a large number of them landlocked in Ontario, British Columbia, Alberta and Quebec. Finding a perfect rent-to-own home nearby is as easy as contacting a landlord. All you have to do is select the property you like and negotiate a rent-to-own deal. In pricey areas like Toronto, Vancouver, and Mississauga, unlocking rent-to-own properties can be an easy deal, especially for first-time homebuyers.
What Happens if You Choose Not to Purchase the Home?
If you decide not to buy the house, you will suffer the loss of the option fee along with the rent credits you have accrued throughout the term. The escalating real estate prices can be one of the reasons. Any house you buy now is going to be more expensive than the one you bought before making the purchase daunting for you.
In some situations, a percentage of your accrued rent credits may be refunded by a rent-to-own company. If you followed their credit restoration program and did your hardest to qualify for a mortgage but were denied, they may opt to give you a partial refund. This might be anywhere from 25% to 100% back. If the organisation finds that you are not trying hard enough to crack your mortgage deal, they might not refund the amount.
If you are unable to purchase the home, the rent-to-own firm may reach an agreement with you.This may include the extension of the rent-to-own term for another year, giving you more time to repair your credit and save for a larger down payment. Regular house sellers who undergo a rent-to-own agreement with a buyer may not want to return the home. Because the home seller agreed to sell the house rather than becoming a temporary landlord for a small time frame, this is the case. Rent-to-own agreements should be considered as if the home is being purchased, with ownership being deferred for a few years.
Advantages and Disadvantages Rent-to-Own Home
Before counting on a rent-to-own homes agreement, compare the good and bad sides of the same.
Pros of Rent-to-own Homes
Allows you to build credit and save for an upfront amount (down payment).
Let's lock in a house purchase price today.
Provide you the opportunity to live in a property before purchasing it.
Permits you to move into your dream house even if you don't have the funds to do it right now.
Cons of Rent-to-own Homes
If you don't buy the house, it can be more expensive than renting.
If property prices decline in the future, a locked-in purchase price could backfire.
In hindsight, you're still renting, which means you don't have complete control over the property.
The rent payments for a rent-to-own house will be higher than the mortgage payments.
Wrapping Up:
Nothing beats a rent-to-own home program if you want to buy a house together but don't have the cash to do so. Contact a rent-to-own company, choose your property, and rent it out. Sign a lease and pay small monthly rentals as well as a portion of the down payment on a home. Meanwhile, build your credit so you can get a mortgage as soon as the option time is through. Finally, you'll be the proud owner of your ideal home!
FAQ's
Ans: With rent-to-own agreements you unlock numerous benefits such as advance stockpiling of credits for down payments, locking in the house price as per today's value and getting the opportunity of living in your dream home before its purchase.
Ans: The foremost thing that you must count on before getting into a rent-to-own agreement is when the market is at its low. Locking in the price at this time will reduce the cost up to a certain extent.
Ans: Rent to own is somewhat different from purchasing a house because you don't just need rent but also an amount towards the downpayment of your house. The intent is not to just live but to own the property shortly.
Ans: If you fail to purchase a rent-to-own home, the amount you have accumulated by now will not be refunded.