Mortgage Option
Mortgage Eligibilty

Calculator
Quickly calculate Monthly Mortgage
Calculate Eligibility
Mortgage Payment Calculator

Mortgage Amortization

Eligibilty
Find out monthly and annual payments
Calculate Eligibility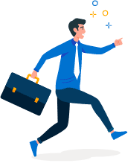 Land Transfer Tax

Eligibilty
Quickly calculate land transfer tax
Calculate Eligibility
Land Transfer Tax Calculator

In the haste of owning a home but not finding your perfect fit? Why don't you build yourself a house? The lenders in Canada allow you to apply for a construction mortgage and be the builder of your own dreams.
This blog brings to you the meaning, benefits, and eligibility of the construction mortgage and how it works.
What is a Construction Mortgage?
A construction mortgage is the type of mortgage that provides you with a loan to build your house your own way. It is also known as the builder mortgage.
How a Construction Mortgage Works
The term 'draw mortgages' also applies to construction loans. Your lender will give you financing through construction draws, which you will use to pay suppliers and contractors. Your lawyer can get the money from your lender and pass it on to your contractor. Other lenders might work with the contractors directly. Regardless of who receives the funds from the bank, they often want a project budget or building plan. To improve your chances of acquiring the loan, it is critical to have a precise budget. To determine how many resources a project will require, you may either speak with the contractor directly or use various calculators,
Throughout the home-building process, draws are paid out in phases. As a result, the contractor who will build your home does not get the full loan amount up front. Instead, the contractor will only be paid in accordance with how close to completion the house is. This makes sure that the money from the construction loan is used to build the house. The majority of lenders will let you borrow up to 75% of the construction costs. This implies that you will be responsible for covering 25% of the construction costs.
Construction Draw Schedules
A construction draw refers to the stage at which the payment is made when opting for a construction mortgage. The construction draw schedules show when the draws are paid. Often, the same type of schedule is accepted in Canada, but some lenders may wish to draft their own construction draw schedule. The following table shows the contents of a construction draw schedule:
| | | |
| --- | --- | --- |
| Draw Number | Milestone | Draw Percentage of Total |
| First Draw (If Land Not Owned) | Purchasing Vacant Land | 65%-75% of land cost |
| First Draw(If Land Already Owned) | Excavation and Foundation | 15% |
| Second Draw | Roof Finished | 40% |
| Third Draw | Plumbing, Wiring, and Drywall | 65% |
| Fourth Draw | Interior Finished | 85% |
| Fifth Draw | Construction Complete | 100% |
This can be better understood with an example:
| | |
| --- | --- |
| Work Completed | Percentage of Total |
| Excavation | 2% |
| Foundation | 6% |
| Framing | 15% |
| Roofing | 2.5% |
| Windows | 3% |
| HVAC | 4% |
| Drywall | 5% |
| Painting | 6% |
| Total | 100% |
Can I Receive Money to Purchase Land With a Construction Loan?
Yes, a construction loan spares you the money to purchase land. A construction mortgage allows you to do both—purchase the land and build a house on it. Your initial construction draw would typically be spent on buying the land if you don't already own it. This initial payment, which can range from 65 to 75 percent of the land cost, can be made in advance before construction begins. Not all lenders advance the initial draw. The expense of purchasing the unoccupied land may be required from you in your own funds.
Construction Loan Eligibility
Construction loan eligibility is much firmer than conventional loan eligibility. It may ask you to make an upfront contribution to cover construction costs, much like a down payment on a conventional mortgage would. In contrast to traditional mortgages, a construction home collateral is an incomplete house. Construction loans carry a higher risk for lenders because they have a lower value than finished homes. Construction loans have tighter eligibility criteria than standard mortgages. The following factors make up the eligibility criteria for the construction loan:
How to Apply for a Construction Loan
Applying for a construction loan is similar to applying for a conventional loan. The steps to apply for a construction loan are:
Application Submission
This first step is to submit the application, which will get you in touch with a detailed conversation with the mortgage lender. It is advisable to fill out the application before hiring a builder, as you get an idea of the overall cost and other aspects of the mortgage and how much you can provide.
Gather your House Search Party
Once the line for the loan is secured, gather your troops and begin the search for a property to build your house on. Once you have knowledge of the amount you will be working with, you can hire yourself a builder with a portfolio of successfully building houses. For in-depth knowledge regarding the timelines, costs, and every other aspect of your home construction, a detailed builders contract will be provided that spells out all the terms.
Your builder also aids in the creation of your home budget and floor plans, all of which are, of course, reliant on your financing. At this point, your designer will also arrive. It is crucial to make sure that communication is open between your designer and builder from the beginning.
The Appraisal Time
A report on the appraisal is the next step in the procedure. Most transactions, including those involving move-in-ready properties, need an appraisal report. A separate kind of appraisal is used for construction funding.
During the construction process, an appraisal has two reports linked to it. The value of the property you're buying is assigned in the first report, and the value of the house once it is finished, taking into consideration the floor plans and general design that you and your team came up with, is assigned in the second report. It is crucial to take into account both reports. The lender wants to make sure your project is profitable and marketable before approving the amount of money you spend on it.
The Financial Offer
You will receive a number of financial offers. More to choose from! Review them carefully and pick what is best for you and your home.
Documentation
The documents required for different kinds of construction mortgages are:
Pre-Conditions for New Home Construction
Construction must be in compliance with the National Building Code of Canada and any other provincial codes.

The New Home Warranty Programme (NHW) must approve all the plans for the houses built after February 1, 2014.
Draw Mortgage - Residential Home Builder
The signed purchase agreement.

Deed if the land is owned or the purchase offer otherwise.

Expected payment schedule.

Construction specifications like floor layout and exterior view must be presented.

New Home Warranty Registration registration number.
Draw Mortgage - Contractor/Self-build
A signed construction contract including construction cost estimates, completion schedule, and payment timing expectations for each stage.

A detailed breakdown of cost estimates from various contractors is collated in a Progress Advance Worksheet.

Provide a shred of ownership evidence if the land is owned by you; otherwise, present an offer to purchase.

Construction specs

A copy of the risk insurance policy of the builder or the contractor.

The resume of the applicant states their expertise in project management, construction knowledge, and industry contacts.

Permits for the building and development

A copy of insurance coverage 'Couse of Construction', comprising the stages from work in progress until finished
Pre-Built Completion - Only Mortgage
A signed copy of the purchase agreement.

Construction specs or plans.

Feature sheet.

New Home Warranty Registration Registration Number
Getting the rush that Bob-The Builder does? This blog focuses on the construction mortgage and how one can avail of its benefits. Building a house by taking a construction mortgage is revealed to be the most optimum way. So, now that you have a better working knowledge of the construction mortgage, it is time for you to gather your minions and construct your own home.
FAQ's
Ans. It is harder to get a construction loan than a traditional purchase loan.
Ans. Once the construction is completed, the borrower has two options: refinance the loan into a permanent mortgage or pay it off in full.
Ans. No, the contractors do not receive the full amount of construction advances.